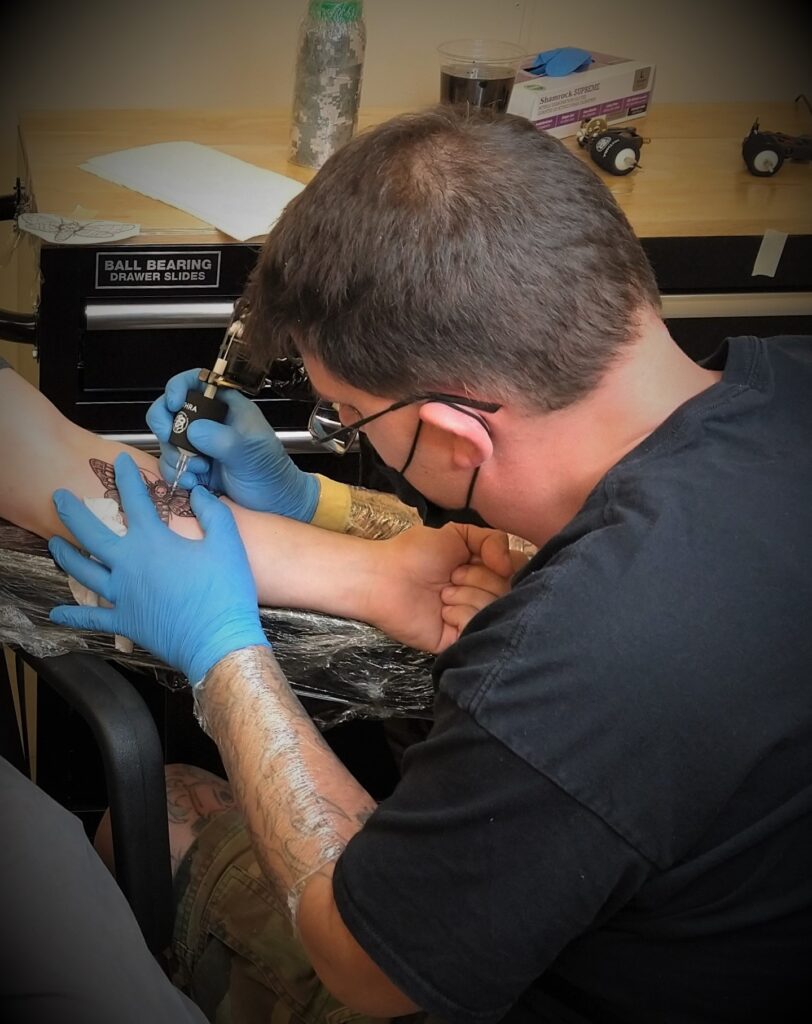 Jay Jersey has 20 years of experience tattooing, starting as a teenager in North Jersey. He has worked with some of the greats traveling our Country and World. As he learned under many talented artists, he developed into a well rounded tattoo artist. He loves doing black & grey realism, fine line, portraits and miniature tattoos. Over the years he has built custom tattoo machines and refined techniques to make super soft shades and incredibly crisp lines in his black & grey tattoos. Some know him as the "Coverup King" for his exceptional ability to coverup tattoos. Jay's vast knowledge of engines allows him to create custom artwork for mechanical sleeves that is mechanically sound. As you can see by his portfolio, his ability to tattoo various styles is impressive.
He is a perfectionist who has an incredible level of attention to detail. Each and every tattoo receives his absolute best!
Due to his diverse background, he has experience working in all skin types.
Jay takes tattooing an individual seriously, while keeping the conversation light and interesting, whether through his knowledge of tattoo history or vast variety of knowledge in other subjects. Once the tattoo is complete he will give you explicit instructions on how to care for your tattoo and encourage you to send pictures or stop in the shop as the tattoo heals to ensure you receive the best piece of permanent artwork possible.
An artist first and foremost, over many mediums, he has chosen tattooing as not only his passion but the way he makes a living.
---
This error message is only visible to WordPress admins
There has been a problem with your Instagram Feed.